If you have a return you must follow the below return procedure.
You must request an RMA number with in 10 days of the shipping date.
The item must be returned and in the warehouse within 20 days of the shipping date in the original packaging.  Return shipping is at your expense or your customers expense unless the item is defective or damaged.  An inspection of the item will be made to determine the validity of the claim.
All items must have all paper work and anything else that was shipped with the item.  We will not process partial returns.
If the item has been opened or shows signs of wear/use then you may be subject to only a partial refund and/or charges for return shipping and possibly the original shipping fees.
If you send a item back to us with out a RMA number we will return it back to you.
You must include your name, product name and a valid reason for the return.
Valid Return Reasons, Pretty Simple.
Item is broken and does not work upon receipt.
Item is missing parts or pieces to it upon receipt.
A valid return must be a good honest reason for the return of the item.
Non Valid Return Reasons.
Don't like the item.
Was not what I thought it was going to be.
I don't need the item now.
I don't want the item.
Items that can not be returned.
Swimsuits, Lingerie, Undergraments
Footwear, due to health reasons.
Body Jewelry
Sports Collectibles
Perfumes and Fragrences
Ink Cartridges
Medical Items
Memory Foam Mattresses that have been opened or taken out of their plastic wrap
CD, DVD, VHS media, software, video games and cassette tapes
Any specially labeled designer apparel, handbags and accessories that have had the security tag removed
Cigars, perishable items, wines, chocolates, flowers etc.
Large items that require special handling can only be returned if defective, no exceptions.
Items shipped to a APO/FPO address.
If you have any questions or concerns about an item and the return policy please ask us first before you buy.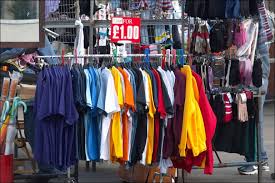 Returns for other than damage or missing parts will incur a 15% re-stocking fee or $6.00 which ever is greater.
If you paid by credit card your credit card will be credit back.   No exceptions.  Any exchanges will be exchanged out and a new item will be sent.
Return processing is as follows: Once the request is received, it can take up to 4 business days to process the return label. The return label will be forwarded to the customer. The item(s) being returned must be packaged in its original packaging and the return label fixed to the package.   Once the item is received it may take up to 10 business days to process the refund or exchange. Non-valid returns do not qualify for return shipping.
If you feel at any time you have a valid return please let us know.  If we will accept the return you will receive a RMA number to send with the item back to us.  If you have any questions about warranty information for any of the items please ask.