Q: Do I need a Merchant Account to Accept Credit Cards?
A: In order to accept credit cards on your Wholesale2b site you need a merchant account. You may use an existing merchant account that you may have and process credit cards manually through your credit card terminal, or you may use an existing online merchant account with one of the card authorization agents offered at Wholesale2b to process credit cards live over the net. We have integrated the following payment gateways for you to choose from; CyberCash, Payflow Link, Authorizenet, Quick Commerce, Linkpoint, 2Checkout, Skipjack, Echo Online, Pay Pal Web Site Payments Pro and GoEmerchant. You can also accept credit cards through Pay Pal but you and your customer must both be members of Pay Pal.
Q: Will you ship my order USPS?
A: Yes, we can ship within the United States via the US Postal Service. You must present a PO Box as the delivery address for our US Postal shipping calculator to be activated. We ship into Canada via the US Postal Service however the website will offer Global Express Rates only. If you would like USPS Airmail parcel post delivery you must make a request for this service within the Comment Box of our order form. Please be advised a brokers fee and duties may be due upon delivery by the recipient of the package.
Q: How do I know when someone has placed an order at my site?
A: When a customer places an order you will be notified via email. If you are using online credit card authorization the order should be processed and shipped automatically, otherwise the order will be sent to your pending orders section until you process them to be shipped. We recommend that you collect and verify funds from your customer before processing the orders to us.
Q: Do you submit my site to search engines?
A: No, unfortunately these days most search engines are no longer offering free submissions. Each search engine has it's own set of rules for submission therefore requiring more effort for submission. It will be your responsibility to promote your site. We have however included the ability for you to add meta tags (which are very important for search engine placement) to your web pages.
Q: How do I cancel my account?
A: If you have an account you wish to close go to our site. Since there is no contract there are no penalties or fees for closing your account at any time, however if you registered a domain name with us we cannot refund your fee as that domain name belongs to you. If necessary we can transfer your domain for you. Also we cannot refund any payments made to us for hosting your site while it was online.
Q: Can I sell other products on my Wholesale2b site?
A: No, our system is integrated and only allows for the sales of merchandise offered by Premier Products.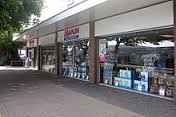 Q: Can I use my existing domain name for my Wholesale2b site?
A: Yes, there are a couple of ways to do this. If you want to use the domain for more than Wholesale2b you can simply provide a link to your Wholesale2b site located on our server. Or you can forward your domain at the registrar to point it at our host server. Finally you can transfer the domain to our server and we can run DNS for you.
Q: How do I get paid?
A: You will be collecting money directly from your customers and we will collect payment from you via your supplied credit card number.
Q: Can I put my own information on my Wholesale2b site?
A: Yes we offer the ability for each Merchant to have a customized home page as well as a second page in addition to the pre formatted pages on the site.
Q: Will I have the ability to modify the look of my site and add graphics?
A: Yes, we supply design templates that allow you to select your own colors and backgrounds as well as giving the ability to upload your logo. You can also provide links to other sites and add banners and counters to your home page by using javascripts and linked images hosted on other servers.
Q: What exactly are my responsibilities once my site is online?
A: Wholesale2b provides the web site, the warehouse, the shipping, the warranty service and the merchandise. You will be responsible for promoting your site any way you choose, collecting payments and processing your customers orders (unless they are automated live credit card transactions), and supporting your customer's questions and tracking inquiries.
Q: If a customer pays via escrow, Pay Pal, check or money order do you ship automatically?
A: No, we do not ship escrow orders, Pay Pal orders, check or money order orders until you process the order. You should not process the order until you have verified the funds.
Q: Do you provide support for Pay Pal or any other services offered at Wholesale2b?
A: We are not affiliated with any of the services offered on our site therefore any issues with those services should be handled directly through the service unless it is an issue related to errors on your web site at Wholesale2b.
Q: Will Premier Products or Wholesale2b be visible on my site or on my orders shipped to my customers?
A: No, we do not put any logos, banners or any other information regarding Wholesale2b or Premier Products on your website or packages that are dropshipped for you. Your customers will receive packages with your company name listed as the sender.
Q: How may I obtain a shipping rate?
A: You may obtain a shipping rate for your customers by visiting the Product Page, clicking on the picture of whatever you are inquiring about, and a UPS window will appear allowing you to enter the zip code you may be shipping to. A $2.00 handling charge per order, is not included with the shipping rate that is offered.
Q: Are your products new or reconditioned?
A: 95% of our products are new. If something is reconditioned, there will be an (R) to the right of the model number, and our Factory Renewed Logo will appear in the upper right hand corner of the Detailed picture of the merchandise. Our ninety day warranty will apply.
Q: Do you dropship?
A: Yes, we will dropship for you. Your name or company name will be listed as the sender on the UPS shipping label. An invoice or "packing slip" will NOT be included with the package. You will have the option to print a copy of your invoice when the order is completed. We cannot "dropship" "over-seas" due to international credit card & paypal Fraud. We recommend that YOU CONFIRM the item you are shipping is being sent directly to the Billing Statement address of the Credit Card Holder, or PayPal Account Holder.
Q: How long does it take to process & ship orders?
A: All orders received Tuesday to Friday prior to 1:00 p.m. EST will be processed the same business day. Orders received on Monday after 9:00 a.m., will be processed on Tuesday due to the high volume incurred from the weekend. International orders may be delayed one business day. Military, Hawaii, Alaska and Puerto Rico orders being shipped via the US Postal Service will be delayed one business day.
Q: How do I track my packages that have been shipped?
A: After our business day ends, you may obtain your tracking numbers by Logging Into the website and clicking on Order Tracking. There will also be an automated email sent to you providing the tracking numbers for orders that have been processed.
Q: Do you ship internationally?
A: Yes, we will DROPSHIP internationally into Canada ONLY. We ship packages via the US Postal Service Global Express (a customs or brokers fee may be due upon delivery). We do ship items internationally to OUR CUSTOMERS ONLY via the US Postal Service (Global Express). A customs and duty fee may be applied upon delivery to the recipient of the package.
Q: What is the delivery time for orders?
A: Orders are shipped from Tampa, Florida 33610. Regular ground shipments take from 1 to 6 days depending on your location.
Q: How will I be informed of product updates?
A: You must be on our E-Mail list to receive product updates. To be added to the email list, Click on "Contact Us" and complete the necessary information required.
Q: What is the quantity available for a product?
A: We stock various quantities of merchandise, however we deal in fast moving merchandise, so quantities change daily. Our website will show the current quantity available on each item. If you would like to receive periodic "product updates" via email, go to the "contact us" page and complete the appropriate information required to be added to our email listing.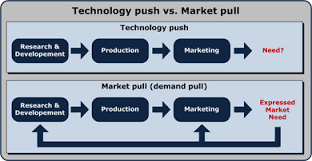 Q: What is your warranty return policy?
A: See warranty page for full details. A Return Authorization Number is required for all returns. You may obtain this number by Signing In and clicking on Warranty Information. Your account history will be provided allowing you to submit return information.
Q: How quickly do you respond to email?
A: We will attempt to answer your email within 24 hours, however incoming email from the weekend may require up to 48 hours to be answered. If your email is in reference to a pending order, call us we have been known to process orders and packages quicker than answering email.
Q: What about SalesTax?
A: Our order form will apply a 7% Sales Tax to any order that is being shipped within the state of Florida. A Florida Sales Certificate is required to Void this Tax. If you have a Florida Sales Certificate, you may fax a signed copy.
Q: How Do I prevent internet FRAUD?
A: If this item is meant to be shipped overseas to Indonesia, South Africa, Singapore, and Nigeria and you are being paid with a Western Union Bid Pay Money Order, you are probably a Victim of Fraud. Contact Western Union, offer the serial number of your Money Order to them, and they will confirm if it is real or counterfeit. If you have received payment via PayPal, you must access the "details" of the Paypal payment after signing in to your account, and confirm if you are shipping to a "Confirmed" PayPal Account Holders Address. If the shipping address is "Unconfirmed" Do Not Proceed (see Paypal's Seller Protection Policy). We will need the Paypal account you have received from your customer for our records in order for us to proceed. If you have received payment via a Credit Card, you must ship to the credit card account holders billing address ONLY. (This information is offered to you within the authorization number provided to you from your Merchant Credit Card Processor).